Last year, we ask your coaches and fellow members about their past Open experiences. If you're still on the fence, you don't have to take our word for it. Find out their motivation behind their participation and what they'd say to you if you ask them whether or not you should participate this year!
Why do you participate in the Open?
It's a really fun community event, and a great way to test your progress. You know there will be a repeat workout, who knows maybe 7 minutes of burpees ;)
It's a really fun community event, and a great way to test your progress. You know there will be a repeat workout, who knows maybe 7 minutes of burpees ;)
If you're unsure, Coach Amanda says:
"DO IT! The Open is a blast. We have a great time Friday nights, you can take it seriously or just have fun with it. Also, the workouts are scaleable, everyone can participate. And if you're not sure, come anyways to watch and cheer...you might change your mind by the end!"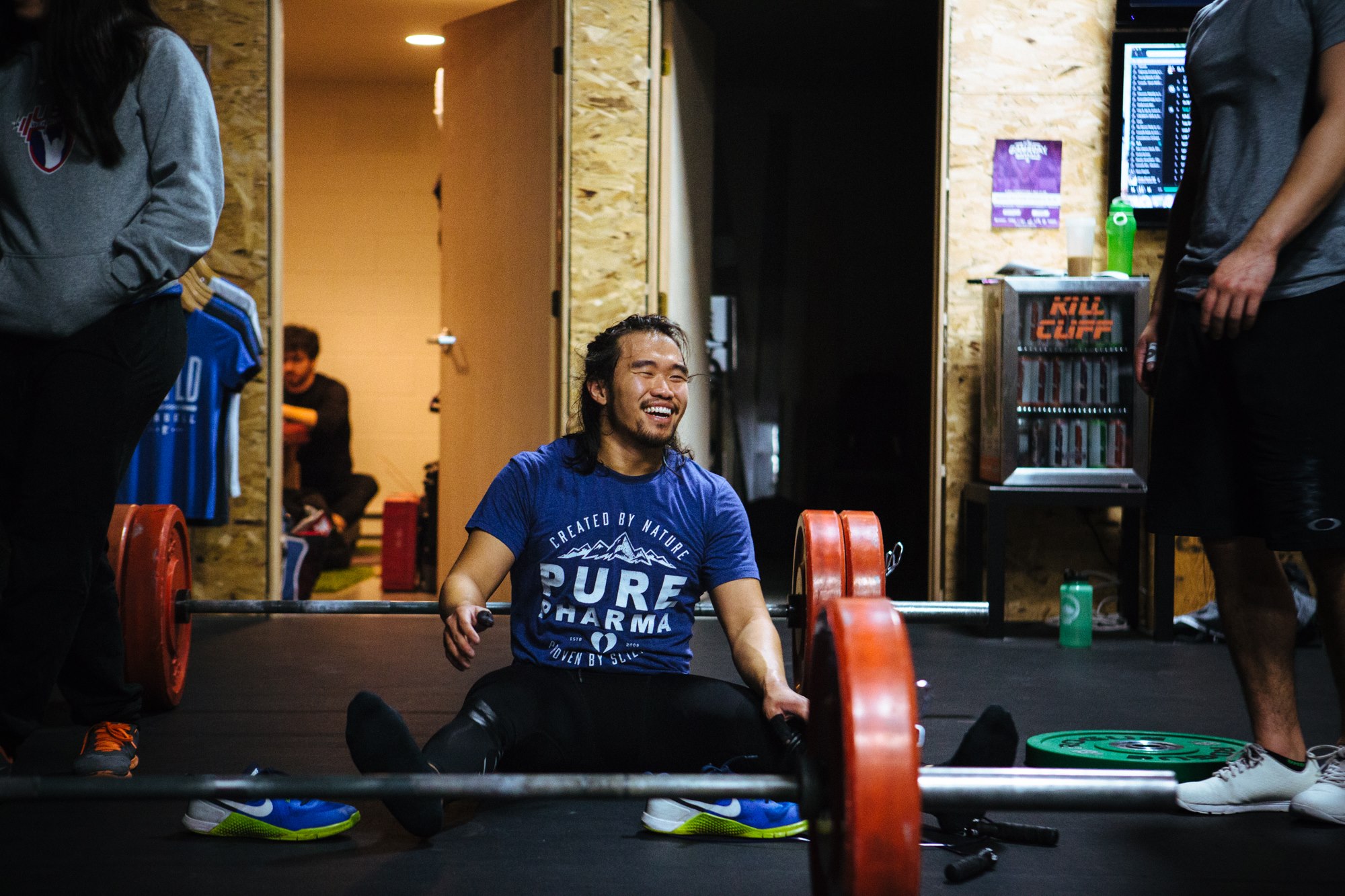 Why do you participate in the Open?
I originally participated in the Open because I wanted to test myself and I also like competition. Now, I participate because I enjoy working out and being around everyone else who wants to do it. It's like playing backyard football. Just a bunch of people doing what they love with who they want to, and then possibly whoop some ass.
(CAITLIN: You don't have to put that last part in. Haha).
If you're unsure, Coach Chris says:
"If you are wondering if you want to compete in the Open or not, you should! It's all for fun, and if you want you can take it serious too. You have nothing to lose and you will have fun, either doing the workout yourself, watching others suffer, or just hanging out. It's all fun! So if you're not doing anything on those Friday nights, come join us!"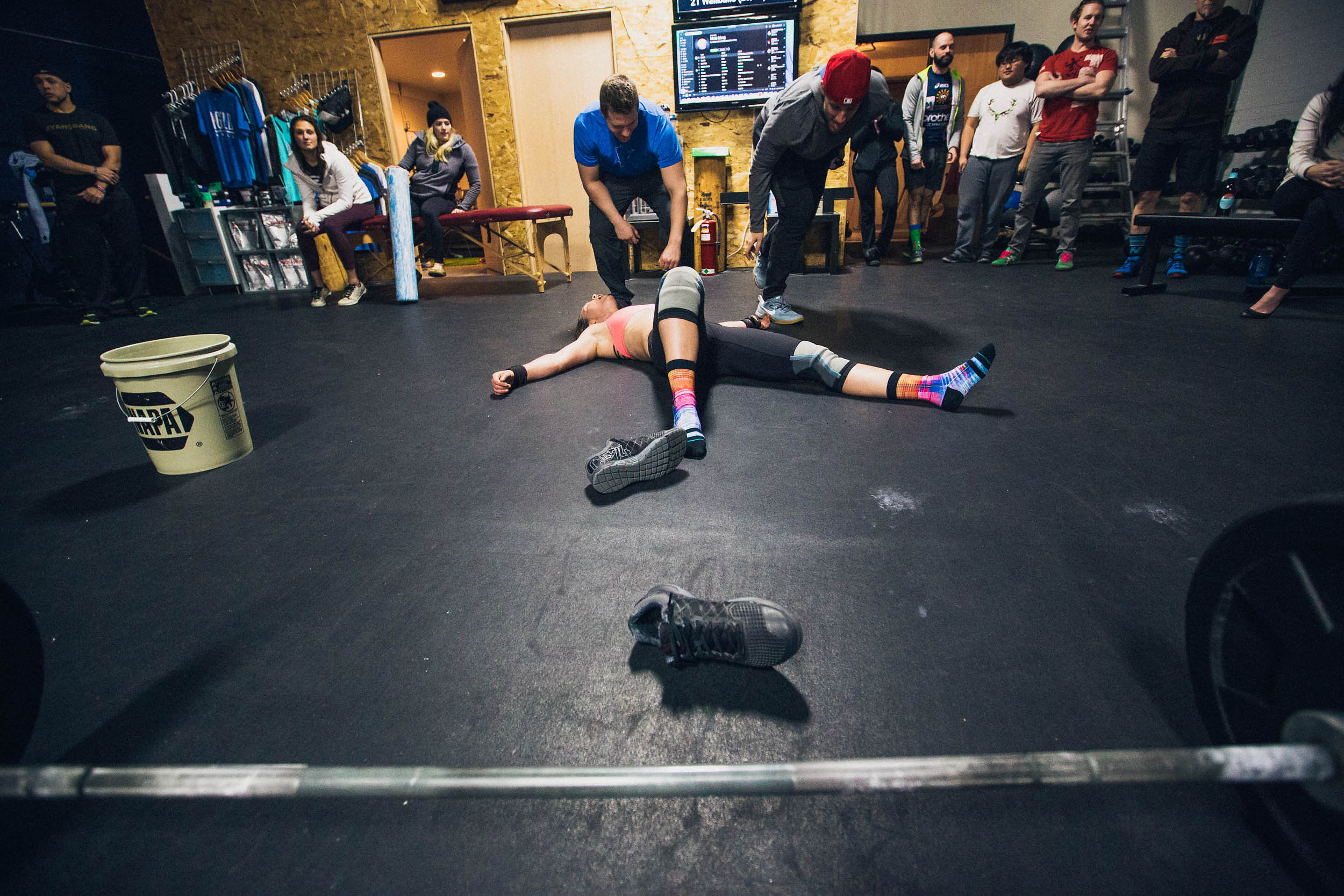 Why do you participate in the Open?
I have two reasons. First, I use it personally as a marker of my progress...Some days, you'll look back at what you thought was impossible and you'll be doing it and that's pretty awesome. Second, the community! People show up for this stuff and I love it. I've seen so many of our athletes push to places they haven't been and try things they've never done...It's incredible the promotion of growth that the Open inspires.
If you're unsure, Coach Caitlin says:
"Do it. Competing isn't all about being the best. It's not about puffing up your chest and strutting around the gym displaying your six-pack abs and your "Fran" time for all to see. It's about setting mini goals as you face a test and doing your damnedest to achieve those - go unbroken on thrusters? Do it. Hold a steady pace on the rower? Do it. Consistently hit sets of 5 on toes-to-bar? Do it. It's about pushing past the limits we set for ourselves. Never tried a muscle up? Give it a go. And maybe you get one! And that's pretty cool. And maybe you don't but darn it you tried it! And that's pretty cool, too. What makes all of these challenges easier are the people who surround you. So pluck up that courage we pride ourselves on over here and come out for the Open this year! I hope to see you there!"
Why do you participate in the Open?
I participate in the Open because I love to be a part of the community. It is always fun seeing how you measure up against your friends and how you have improved over the years. Each year I think it is important to participate no matter how prepared you might think you are. Yes, the workouts hurt. But I do believe that you learn a lot about yourself and the people that support you during those five weeks.
If you're unsure, Coach Danny says:
"[You] should absolutely compete. At Kingfield, we only want to stress participation. It truly is about the experience of working out together, not the leaderboard. Life has its time and place for competition, and there will be plenty of that during the Open. However, it is more about the community than anything else and the Open is a great example of that year in and year out."
Why do you participate in the Open?
...I am not (officially) signed up for the Open. I am still doing the workouts, but my interests have slightly changed over the last year and Crossfit has taken a back seat. I love being a part of the 'Friday Night Lights' that the thought of not participating...never crossed my mind. Kingfield's community is unlike any others and being a part of it, during the Open, is extremely inspiring.
If you're unsure, Maddie says:
"Do it. You have nothing to lose, but everything to gain. You're gaining confidence in your abilities, knowledge in the sport and you are doing it with not only people at Kingfield, but around the world. Thats pretty cool :)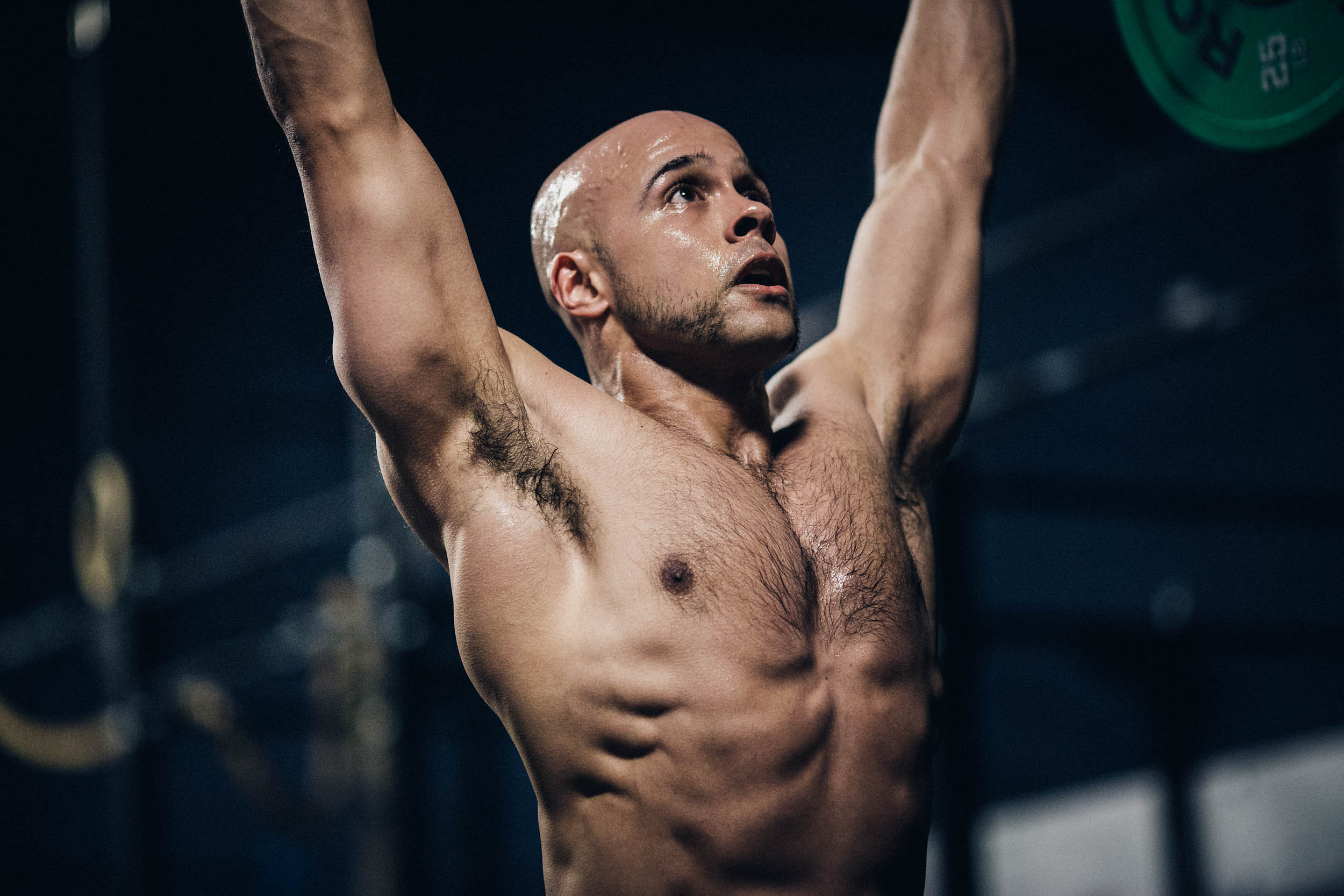 Why do you participate in the Open?
Two fold answer. I'm quite competitive, specifically against myself (and often others). What better measuring stick to test your fitness out then the Open?? I LOVE...watching and cheering on my fellow friends. Watching how everyone reacts in stressful athletic situations and too often overcome their own fears to achieve a score they never thought was possible is what the Open and our community is all about.
If you're unsure, Jesse says:
"The CrossFit Kingfield community is amazing, specifically the coaches. They have gotten us through movements that were foreign when we started and workouts we never thought we could complete. Why not take one more leap? Let them and your peers guide you through five weeks of one workout each week. Granted it's intense, but it can be scaled for any skill level and you will have an unbelievable amount of support from the Kingfield community while you're doing the workout. The atmosphere is indescribable, which is why you should fill this out next year and tell someone who has never done the open before why they should compete! It's an absolute adrenaline rush and you won't be in this alone. Enjoy the process and have fun. Everyone around you has your back and you'll be quite surprised how not intimidating the workout is when you have so many others supporting you. Just do it!"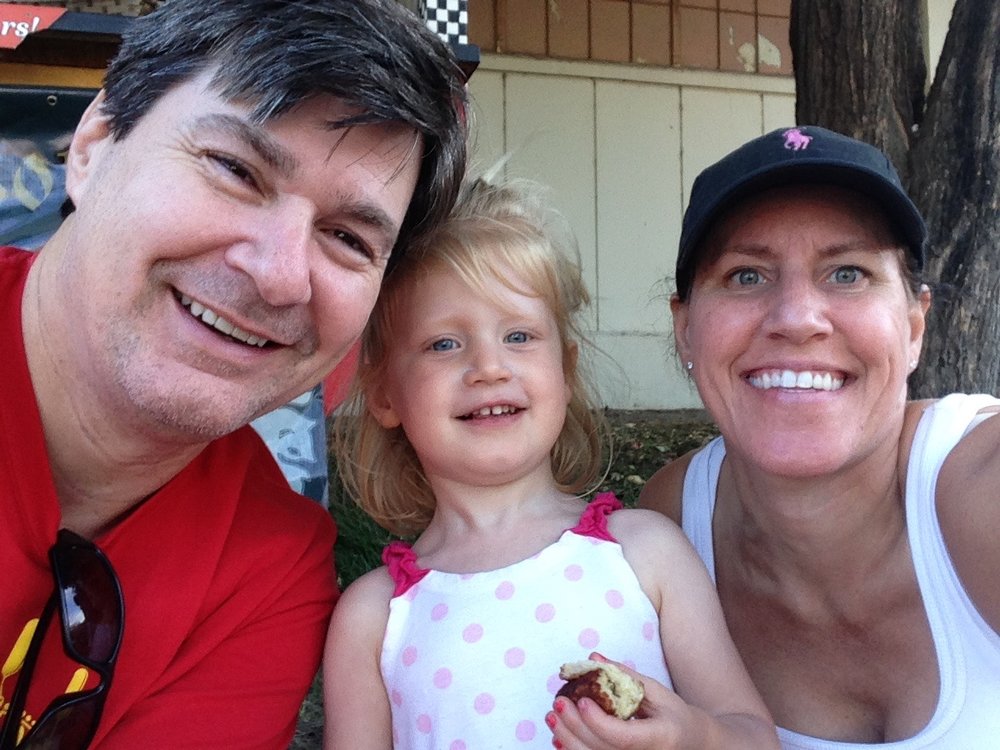 Why are you participating in the Open?
There are 100 reasons but my top three are: 1. I want my daughter to see that this is what we do and we can do hard things. 2. I find the Open quite intimidating and doing things that scare me give me a huge rush. 3. I think about the tough workouts I have done when I race… it makes the racing easier so like "You can do this, you have done 100 wall-balls before, you got this" or "At least this isn't double unders"...
If you're unsure, Meg says:
"Join me! I promise to cheer for you uncomfortably loud… in a very high voice. That which does not kill us makes us way harder to kill :)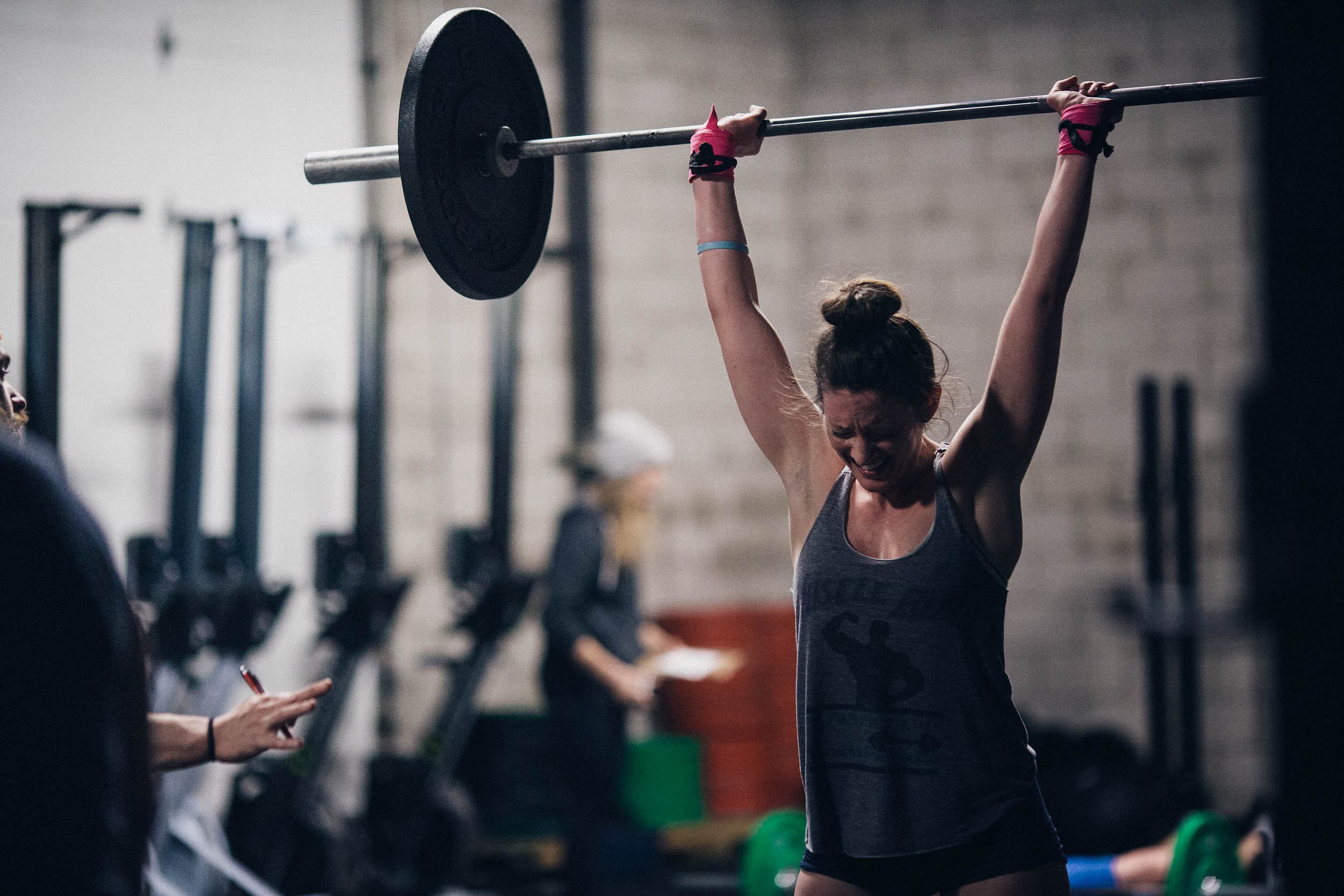 Why do you participate in the Open?
I do the Open for the same reasons I do CrossFit...Doing things that are scary or hard are part of what CrossFit is about, because if we're honest with one another, no one LIKES doing thrusters, or wall balls, but yet we show up and do them (even though they can be scary and ARE hard)...The Open gives me a chance to face the scary things with a team of people cheering me on! There's a unique bonding or special connection created when you go through difficult...things other people, and who doesn't want to walk out of a scary situation victorious with all of their friends beside them.
If you're unsure, Mary says:
"Absolutely! You should compete in the Open! It's a fantastic experience whether you're watching or participating...The hardest thing about the Open is just showing up :) So make it your goal to just get into the room and you'll be supported the rest of the way! You won't regret it!"